St George's Acute Oncology Service
Case study
St George's Hospital in Tooting had received a grant from Macmillan to build a new section of the website to support the Acute Oncology Service.
The micro-site had to cater for three different audiences; patients, GPs and St George's staff.
We created some new GovIntranet theme templates to allow site publishers to easily manage their diagnosis pages.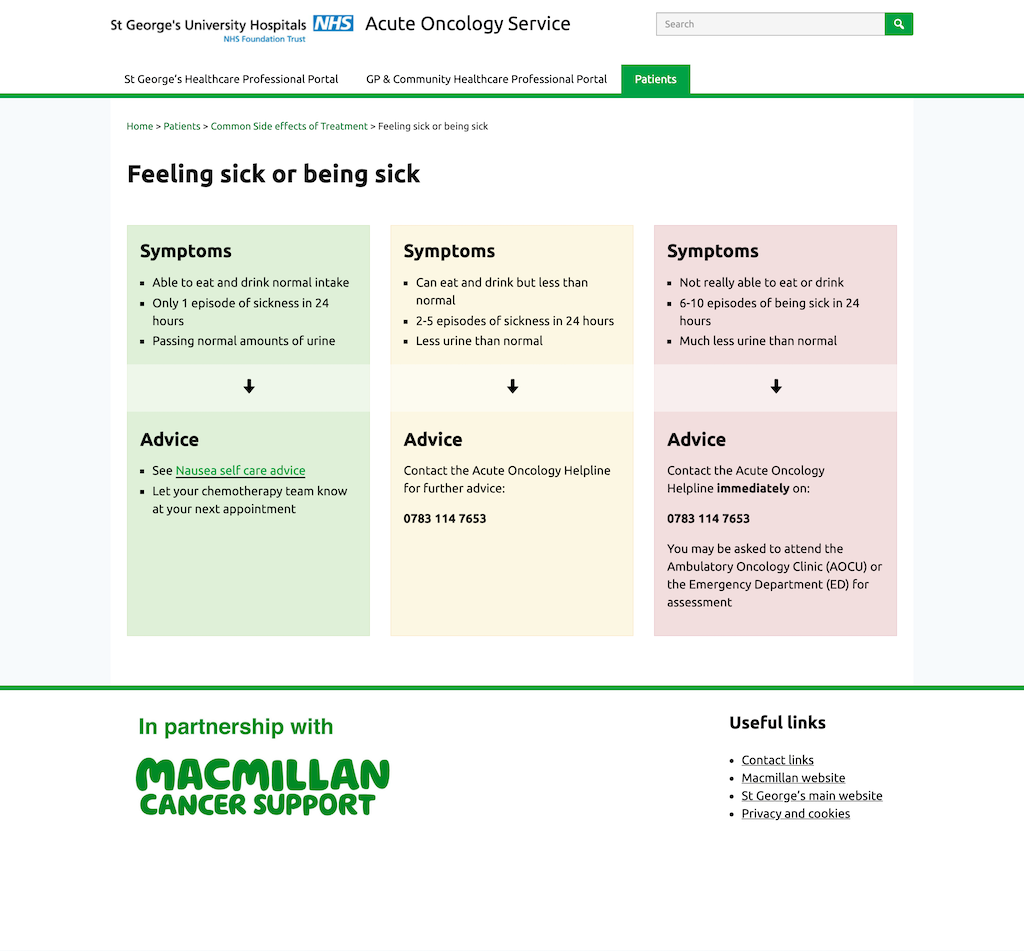 This mini-project included some budget usability testing and a training session for publishers.