Our vision
We want to reduce Agento Digital's impact on the planet and make positive changes for biodiversity.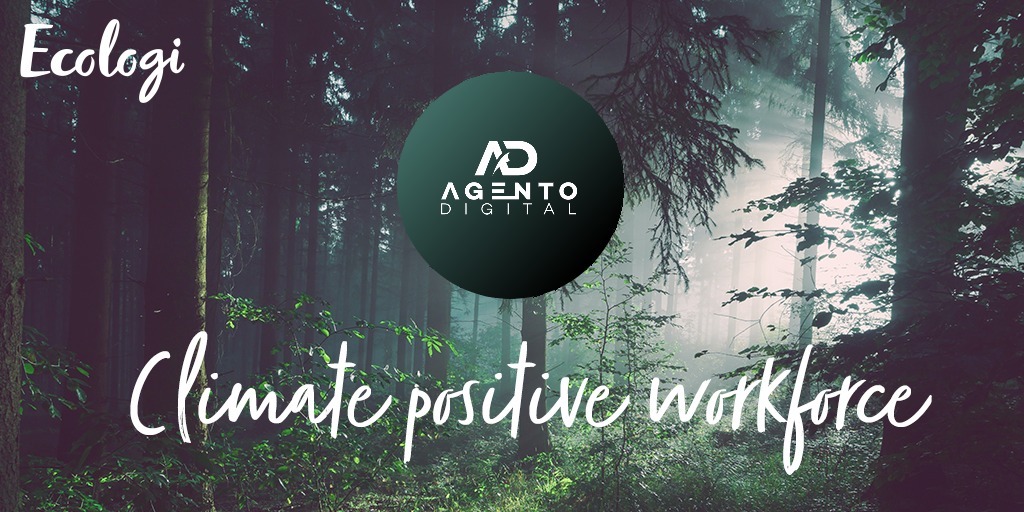 Analysis
As a micro-business in the UK, it's easy to think of ourselves as a molecule in a drop in the ocean compared to other industries and their impact on climate change. But micro-businesses make up the majority of the business population in the UK. We all have a part to play in combatting climate change, regardless of size.
As a digital agency working from home, everything is online. We're not big on making business flights around the world or driving miles around the country. We don't manufacture or ship goods. But we do operate cloud services with data-centres that have an impact on CO2 emissions and sustainability. And working from home also has an impact, as do the personal lives of our employees.
To work out the impact of Agento Digital, we undertook an analysis exercise in January 2022 to work out our carbon footprint for the previous year.
Our analysis covered January to December 2021, mainly taking into account electrical consumption for cloud hosting, client intranet usage, file storage, backup storage, day to day business activities and individual employee footprints.
It is very difficult to calculate a precise figure. There are many variables, different ways of measuring energy use, and differing guidelines for converting kilowatt hours to CO2 emissions. Figures disclosed are our best estimate.
From the analysis we have calculated an estimate of 4.6 tonnes in 2021.
We have applied our algorithms and calculations to work out an estimate for the total impact of Agento Digital from 2017 to 2022 as 22.9 tonnes.
Estimated carbon emissions 2017 to 2022

| Year | CO2e |
| --- | --- |
| 2022 | 4.6 tonnes |
| 2021 | 4.6 tonnes |
| 2020 | 4.6 tonnes |
| 2019 | 4.3 tonnes |
| 2018 | 3.3 tonnes |
| 2017 | 1.5 tonnes |
Action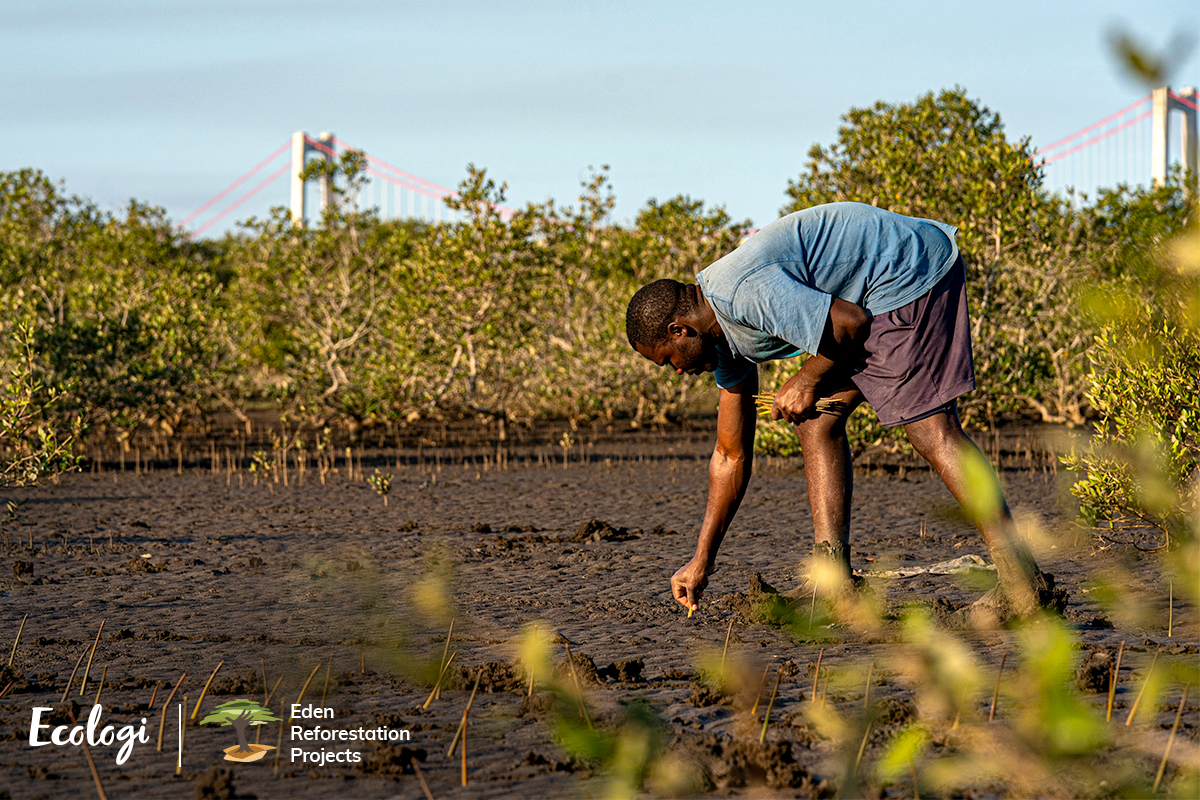 Photo courtesy of Ecologi and Eden Reforestation Projects
In January 2022 we signed up to the Ecologi climate positive workforce programme with a commitment to offset 22 tonnes of CO2 emissions in 2022 and to plant 300 trees throughout the year. This commitment will offset the carbon footprint for Agento Digital as a business and for each employee as an individual during 2022. We will monitor and update our commitment as required during 2022.
Our commitment to carbon reduction is two-fold. We offset by supporting global climate projects that have been measured to make carbon reductions, such as wind farms generating clean energy. And we invest in the future by planting trees now, around the world and in the UK, creating employment and restoring wildlife habitats. We support Eden Reforestation Projects and other projects certified by Gold Standard. All our supported projects contribute impacts toward the UN Sustainable Development Goals.
Follow our progress on the Agento Digital Ecologi profile.
Progress
To cover previous years (2017 to 2021), we offset 20 tonnes CO2 emissions against the business footprint and planted 1,000 trees.
In January 2022, we planted 2,100 trees on behalf of our clients.
We achieved our goal of a total of 4,000 trees planted and 42 tonnes carbon reduction in 2022.
4,200 trees planted
54.58t CO2 reduced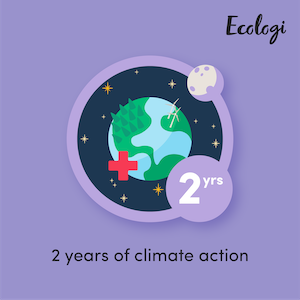 Next steps
There is more to do than offsetting. We will continue to take steps to combat climate change and to support biodiversity and the environment. We plan to:
Research cloud hosting providers that use renewable energy
Encourage suppliers to become carbon neutral
Encourage home workers to switch to green energy suppliers
Plant 100 trees for every new Govintranet and Govintra Pro subscription