Agento Digital is a specialist intranet consultancy working with public sector organisations including central government departments, councils, hospitals, schools and charities.
We help our clients apply straightforward digital techniques to their intranets, so they have the tools, confidence and skills to operate efficiently and engage effectively.

Luke Oatham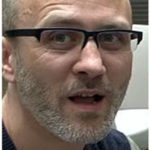 With over 20 years of practical intranet experience, Luke consults on intranet content management, information architecture, usability, search and analytics. He's also a seasoned WordPress developer and supports the open-source theme GovIntranet.
Our approach
simple, cost-effective intranets and extranets, generally using WordPress
training and coaching to build knowledge, confidence and capability to use our intranet theme effectively
specific consultancy advice and facilitation of workshops and usability testing to help teams set goals and benchmark their performance, including employee engagement, user experience, accessibility, findability and business continuity,
Our primary services and products
GovIntranet: a task-focussed intranet platform to help your team work more effectively.
Training courses: online writing skills including plain English and accessibility, GovIntranet administrator and publisher training, WordPress developer basics.
Custom development: bespoke plugins, templates and widgets for your GovIntranet WordPress site.
Over the last few years our key clients have included: Dept. for Digital, Culture, Media and Sport, St George's Healthcare NHS Trust, British Business Bank, The Supreme Court, Dept. for Exiting the European Union, and East Sussex Healthcare NHS Trust.