Nesta
Case study
Requirements
Nesta's old intranet was no longer fit for purpose and the contract was coming to an end. The charity was looking for a new intranet platform to provide quality, trustworthy content to staff.
What we did
With access to the old intranet, we created a content inventory, which we used as a basis for our content migration Google sheet, and which gave us a good overview of the site structure and content.
We installed GovIntranet and following Nesta brand guidelines, we applied styling to the new intranet and created the initial architecture.
The Agento team of content migrators moved content from the old intranet to the work-in-progress intranet, breaking up pages into categorised tasks and guides.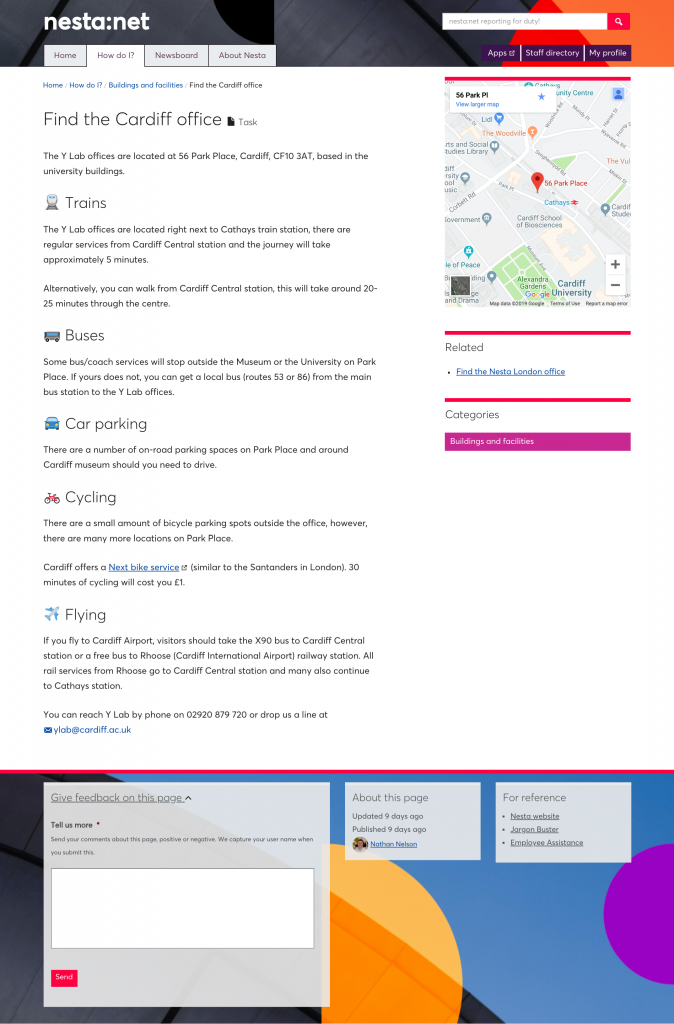 The project included two rounds of usability testing which helped us to spot and correct issues.
Luke has blogged more about the project:
nesta:net – a new intranet for Nesta