Churchers Solicitors
Case study
Churchers Solicitors in Fareham discovered the benefits of GovIntranet by deploying in-house.
We were approached to develop an additional module for GovIntranet to allow the company to manage court diaries and client feedback for solicitors on the intranet.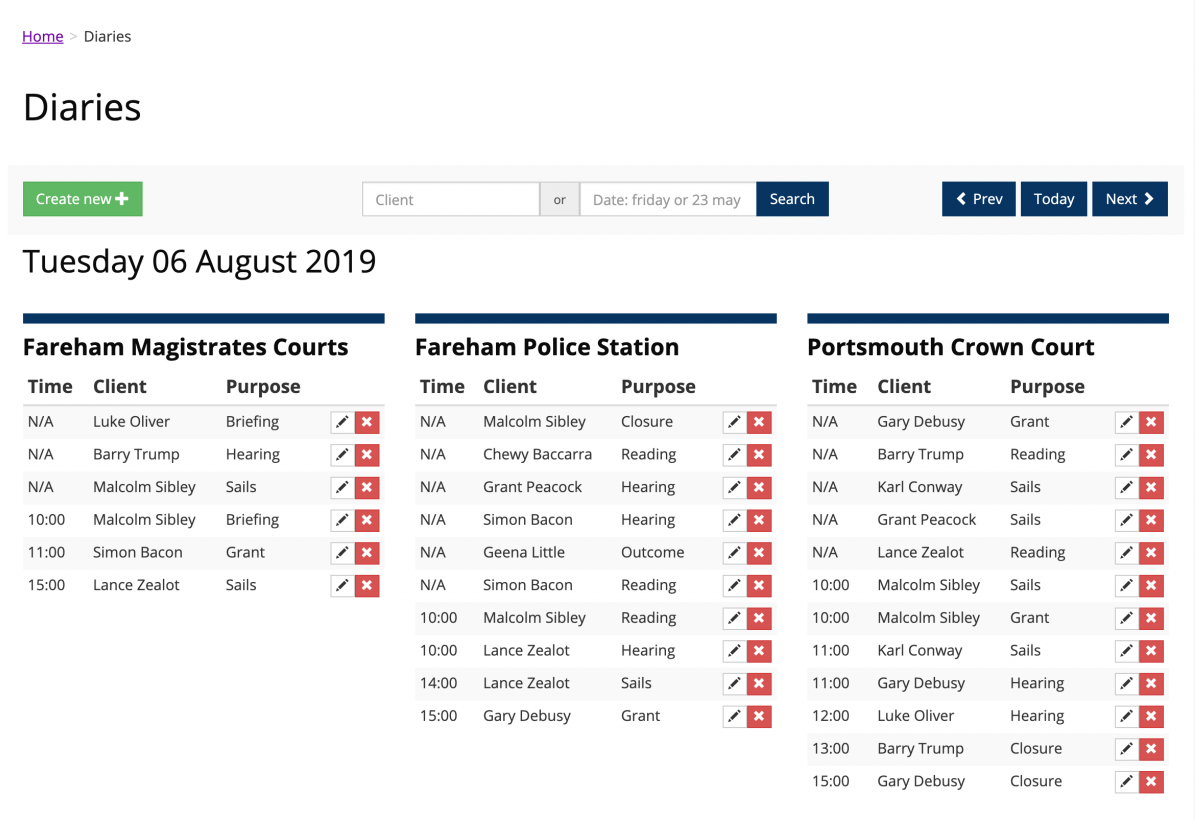 The company had an existing database system for managing diaries. We imported this legacy data into GovIntranet providing a searchable archive of past and future diary dates.